Anybody who is interested in Motion Graphics and Video Editing must use Adobe After Effects these days to create videos. In this article, find 25 of the coolest, most useful, and best After Effects Plugins, which the developers have made free for you. You can use these After Effects Plugins to produce the creative AE effects. On some sites, you will need to register to download these 25 AE plugins for free.
25 Best After Effects Plugins – Free
Below is the list of the best After Effects Plugins.
1- Animation Composer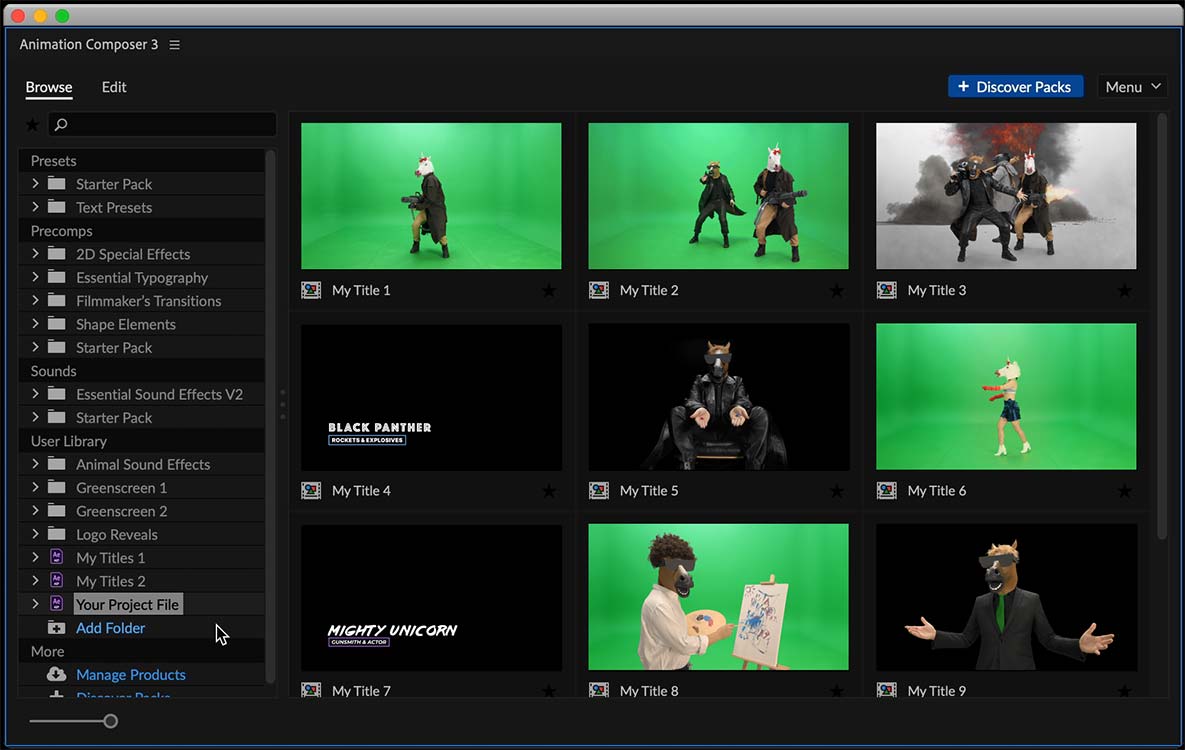 I'll probably start with Animation Composer which is one of the most popular, powerful, and best After Effects plugin with text animation and image animation.
This powerful and cool AE plugin allows users to test different animations in seconds while using presets. Quickly add sound effects, create animations, transitions, titles, elements, animated illustrations, and much more. Automatic scaling and full customization.
2- Hylian
Hylian is another masterpiece and one of the best After Effects plugin. The selected layers are duplicated, and all key-frame properties are linked to the original layer. Very useful for masks based on Track Mattes, when simulating a change of order of layers, or when one layer controls several others.
3- Buttercapper
Buttcapper allows you to change the end stub your shape layers with a set of buttons. Buttcapper is context-sensitive. It understands what you have chosen and influences the strokes based on that selection. If you select the shape, it will change the stroke. If you select a layer, it will change all strokes within the layer. If you deselect all layers, this will change all the strokes in the composition. It is also one of the popular and best AE plugin.
4- Duik
Duik from Rainboxlab is a comprehensive set of animation and rigging After Effects plugin. It provides basic rigging tools found in any 3D software, controllers, and bones, but adapts them for 2D animation in After Effects. With Duik, you can equip complex characters and use advanced animation techniques commonly used in 3D programs.
Duik also has many animation tools – keyframes and interpolation management, traditional animation, animation exposure, etc. Duik has some other useful AE tools such as camera controls that are not exclusively related to animation but can be really useful for both animators and riggers. Completeness and simplicity. Duik's uses have made it a screenplay used in many films around the world.
5- Hologram
With Hologram, creating holograms in After Effects just got a lot more fun and easier with the introduction of this free After Effect plugin. All properties – colors, glow, projection rays, flicker, blur, pixelation, etc. are fully customizable which means no matter what style you were aiming for! You will achieve what you want.
If you want to save the customized hologram, you can also click Animation" → "Save a set of animation settings" to apply it to any other available you have pictures. To save time, you can use presets that simulate some of the most recognizable holograms from the film's Star Wars, Iron Man, Aquaman, and others.
6- CameraProjection
CameraProjection is a projection mapping AE plugin. It is a powerful and extremely useful technique for creating animation effects and visual effects. Although the concept is relatively simple. Execution with native After Effects tools can be difficult.
This is a free After Effects Plugin that comes with a script that allows you to easily follow step-by-step instructions for creating mapping cameras and scene mapping projections. This method is useful for tracking your scene and animating 2D still images to make them appear as 3D.
7- Crate's Glow
Crate's Glow is a glow effect AE plugin. After Effects has a built-in Glow effect, but who used it? It qualifies as one of the best After Effects plugins as an alternative to the built-in feature. Didn't always stay satisfied, and production crate have created their own highly customizable glow effect which follows the natural physical properties of light and simulates a realistic result.
Each parameter has been tuned to achieve the best possible result with one click. You can easily make additional changes using convenient options. They can be changed even after the glow was created using the sliders in the 0 "Glow Controls" layer.
8- Light sampler
Very often in visual effects, light effects are used. Light Sampler AE plugin allows you to change the values ​​of color and brightness in your pictures. Whether it be the sun, stage lighting, or effects, you can use brightness values ​​to control reactions in your project.
If you have the stroboscope goes out, you can have automatic muzzle flashes if you have the sun blinking behind a fence, you can add glare on the lenses, which will automatically go out if you have there is a practical light that changes color over time, you can use the color to achieve any other effect.
9- Create Callouts
Create Callouts creates callouts for your video, which can often be a tricky and time-consuming process. But your job can be significantly easier if you use Create Callouts After Effects plugin, which will do all the work for you in a matter of seconds. The script is packed with a huge selection of presets; all fully customizable and ready to be superimposed on your video.
Each preset is carefully crafted with AE animations to give it the most professional look. If you want to control and customize the callout after you create it, no problem! In the main window composition, a null control will be generated, clicking on which will open all the different settings colors that you can instantly adjust in the effects window.
10- Heat Radiation

Heat Radiation is one of the best After Effects plugin which is a powerful free coloring plugin to help you combine fire, explosions, lava, stars, and anything else that glows. Results can then blend with background material using the screen or add a blend mode.
For realism temperature parameters are indicated in degrees Kelvin. This means that you can enter measured values ​​and get the colors you expect to see. Apply adjustments curves for the effect of thermal radiation. This will allow you to precisely control the intensity and contrast of input signals for a quick change in the final result.
11- Zero Midpoint Generator
Zero Midpoint Generator start with two zero objects, they can be tracked manually or using one of the various tracking functions in After Effects. This AE plugin works in both 2D and 3D, so select either 2D Midpoint or 3D Midpoint depending on your needs. It is possible to add a little wiggle to zero midpoint
12- FX Console
FX Console, this AE plugin will really cut your search time to the desired effect in After Effects. It will also increase the free space because you don't have to keep some windows open with it.
The FX Console has several functions, but the main function appears when you press Ctrl + Space! A search bar pops up, into which you can fill in the name effect and immediately apply it to the layer. It would seem that this is no different from searching in effects & presets, but trust me, you will quickly get hooked on this simple and handy add-on After Effects plugin.
13- Easy Bounce

Easy Bounce makes key-frame bouncing animations incredibly simple. It is a simple two-step process of creating motion path key-frames and then pressing the Easy Bounce button. This will allow you to fine-tune your trajectory and adjust the time (easing) of the trajectory so that it is physically correct. Available for Free and the premium version as After Effects Plugin.
14- AE Benchmark
AE Benchmark evaluates the performance of your computer at work and compares your results with the rest of the users in the world. AE Benchmark uses 3 different benchmarks to calculate your score, including single-threaded, multithreaded, and graphical CPU. The website provides tips on how to reduce render times by adapting workflow, changing settings, and upgrading equipment.
15- Delayer
Delayer is the AE plugin that moves the entry points of the selected layers (up to the maximum number of frames entered to the user) based on either their distance from one of 10 preset points or a delay that is randomly generated. It works with any size and frequency frame.
16- Plugin Saber
Plugin Saber was originally developed as a lightsaber visual effect After Effects plugin, but now it is overgrown with a bunch of additional features that in addition allow creating various lasers, neon elements, portals, energy beams. Apply effects to text and mask it, as well as manages distortions within the plugin itself. There are 25 different presets in the settings.
17- Color Vibrance
Color Vibrance is another useful free After Effect plugin from Videocopilot. You can add hot paint with ease and create an alpha channel without multiplication. By working with pre-prepared clips, eliminates faded colors when used in shading the mask.
18- AEFlame
AEFlame is a wonderful AE plugin that generates beautiful colored fractals which can be animated. Having parameters of color, intensity, density, and so on. They are also easily customizable, so you can get the exact effect you want. They look awesome and easy to use, although there are many paid plugins out there that can produce a similar effect, and this one is completely free After Effects plugin.
19- Normality
Normality is a powerful After Effect plugin that allows motion graphics artists to illuminate 3D objects and scenes directly in the familiar Adobe After Effects environment using regular passes and advanced re-lighting techniques. This is an AE plugin for lighting and shading your frames, but why it stands out from other free lighting utilities is because it has superior quality and professional features to create stunning effects.
20- Thicc Stroke

Thicc Stroke is a full-featured free variable-width stroke After Effects plugin. Thicc Stroke lets you apply a gradient along a path.
21- Pan & Zoom
Pan&Zoom is an AE plugin to pan and scale images like famous directors and documentary filmmakers. Supports all popular image files (JPEG, PNG, PSD, RAW, etc.), and multimedia files of projects including video clips. This Adobe After Effects plugin works with Adobe Premiere as well but only on Intel processors.
22- Atom X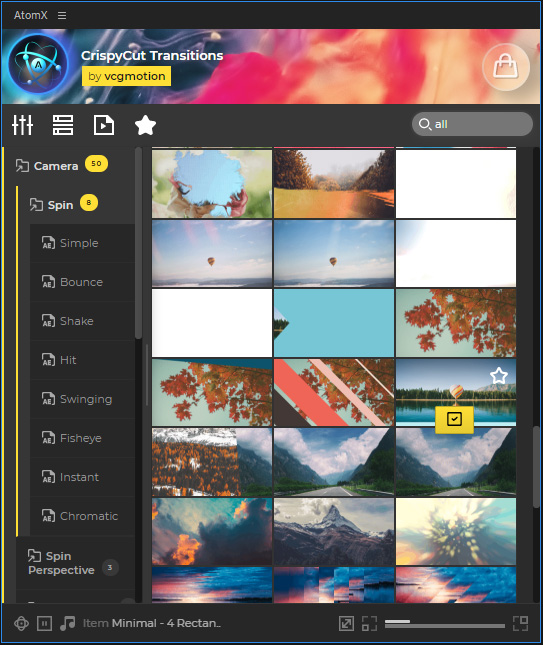 Atom X is a whole package with various ready-made templates for graphics use panels to easily view apply and customize high-quality templates, animated graphics in both Adobe After Effects and Premiere Pro. You can access as free as premium items from the panel.
23- AE Juice
AEJuice has tons of great free After Effects plugins. The starter pack contains over 100 resources for your projects. Fluid elements and shapes fluid transitions slide for slideshow. Simple transitions preset 2d and 3d sound effects and more.
24- Motion Factory
Motion Factory by Pixflow. Motion Factory is a useful After Effects plugin. It gives you faster access to editing and organizing your videos and templates. Move and manage folders with a powerful multimedia browser that makes asset management and the job is much easier and faster, all your organized templates are available in one place.
25- Motion Bro
And finally, Motion Bro, probably the most sensational and well-known After Effects plugin. This is also a whole package with ready-made animated templates and a convenient panel where you can immediately see all the presets. It has a free and paid version. Recently it was updated to the third version.
If you are interested in photo editing, you can also check our article on Best Free Photo Editing Software.