Photo editing or manipulation is becoming an everyday requirement in the digital world. Whether you are a casual photographer or digital content creator, we all need photo editing software to give a perfect look to our photos.
Keeping in mind the cost of available software, most of us cannot afford such expensive software like Adobe Photoshop, but it does not mean we do not have an alternative. We have several free Photo Editing software available that can do a fairly good job to get the desired results.
This article will discuss some of the best free photo editing software.
Best Free Photo Editing Software
Below is the list of free photo editing software.
1- GIMP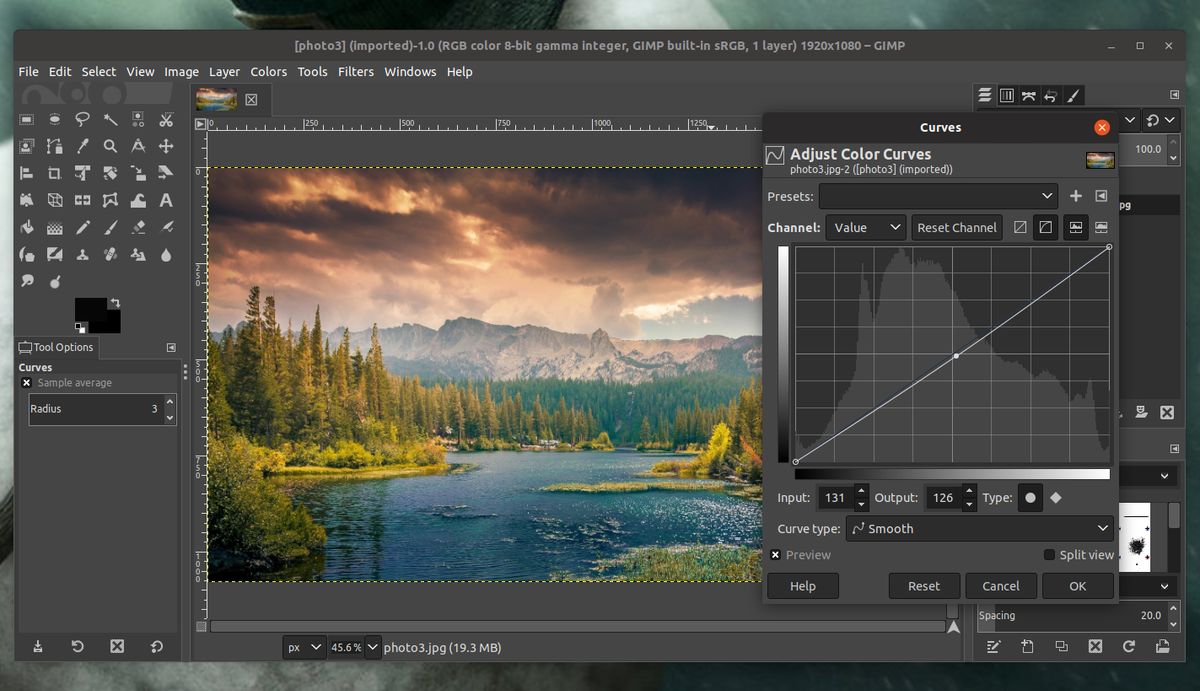 GIMP is the closest free alternative to Photoshop for free photo editing. Free software that offers quite a lot of functionality similar to Photoshop, it really is the one to beat in the open-source free photo editing software arena. The documentation given by the official website and forums is great as well.
It is available on Windows and Linux as well, which gives it a huge point over Photoshop.
2- Krita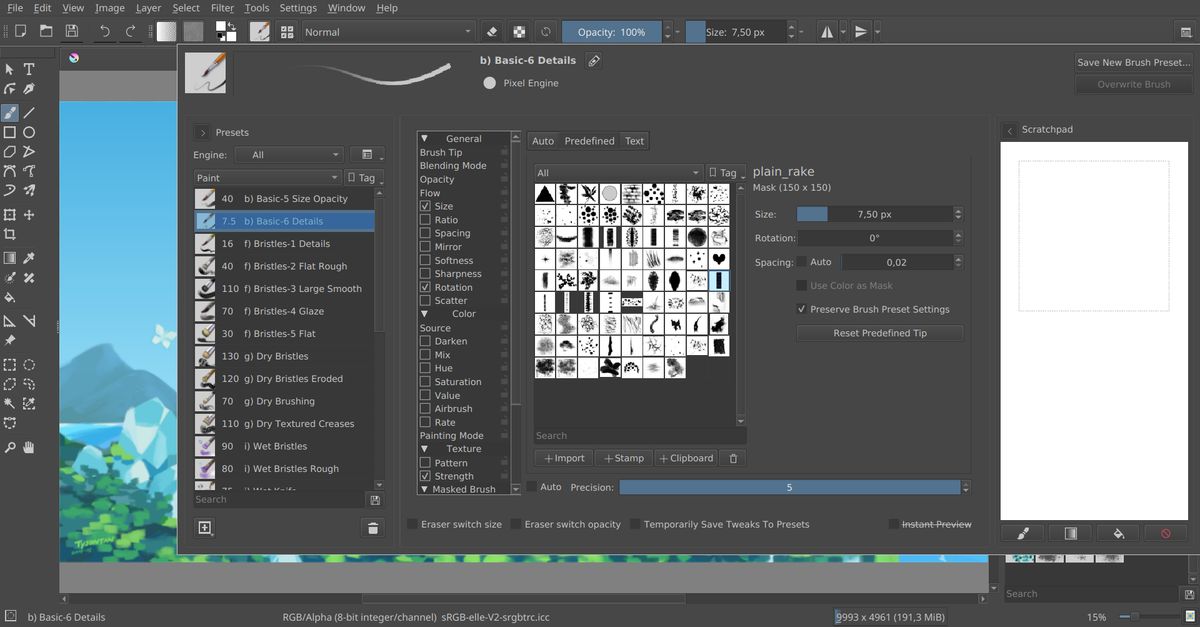 Krita is a complete creative sketching and painting application with advanced, commercial quality features for Photo Editing. It's open-source and available across all major desktop platforms. Krita is free is a free photo editing software on the official website and paid on Steam and Microsoft Store: the money will support Krita development.
As in most cases, the applicability of the tool to the task at hand really is a key factor. But having used Krita now for some time, I've found it to be more intuitive and easy to use than GIMP and generally more than enough for most tasks for Photo Editing.
3- Photopea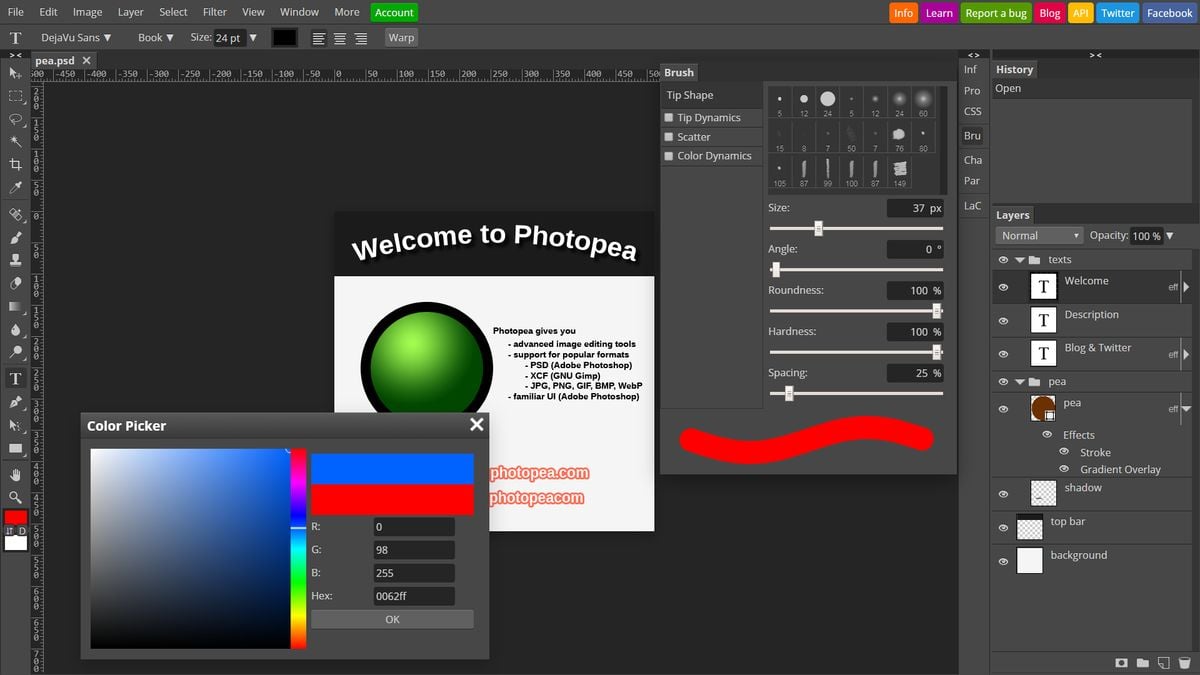 Photopea is a Photo editor like Photoshop in the browser. It's a dream! Now a dream is a reality.
Now that it installs on Win10 desktop as well, it's a trove for illustrators and graphic novel artists. Its "Vivid Light" layer tool converts pencil sketches into clean line art with one click and does a better job than CS3 Photoshop (which demands a minimum of 1 GB disk space). Moreover, it can also save in both raster and vector file formats!
This is a fantastic little free photo editing software that saves time, space and literally triples your productivity.
4- PhotoFiltre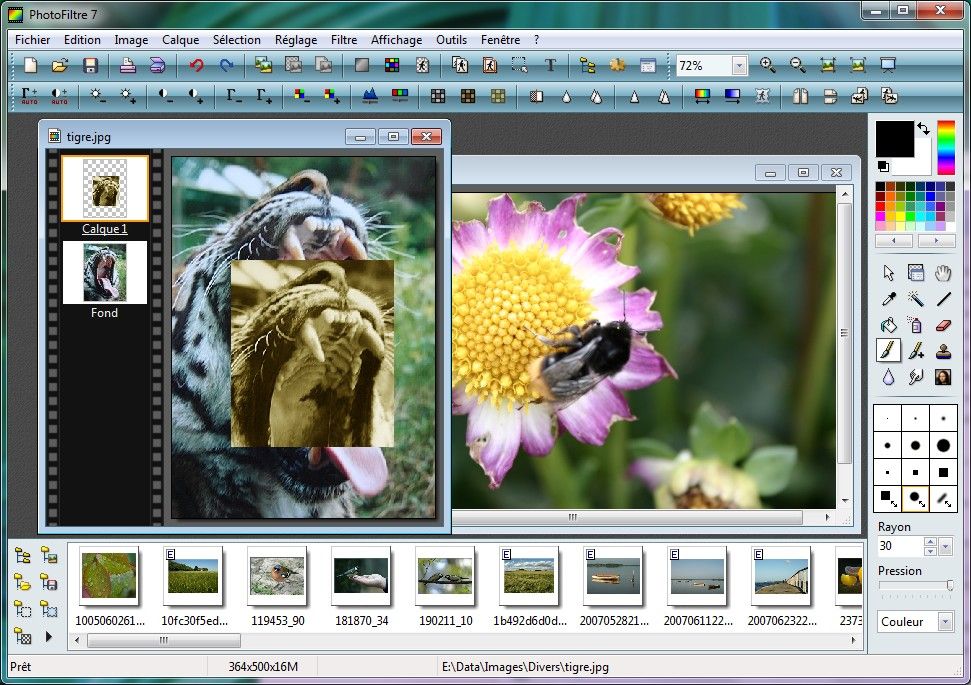 PhotoFiltre is very lightweight, with an interesting choice of filters for photo editing. You can use many plugins even with the free version (and version 7 supports layers). Use this if you don't want to fire up anything heavy just to retouch a photo. Easy to use, but powerful. Ideal for editing photos. Layers, masks, filters, tools for corrections, it has everything.
PhotoFiltre is a complete image retouching and free photo editing software. It allows you to do simple or advanced adjustments to an image and apply a vast range of filters to it. It is simple and intuitive to use and has an easy learning curve.
5- MyPaint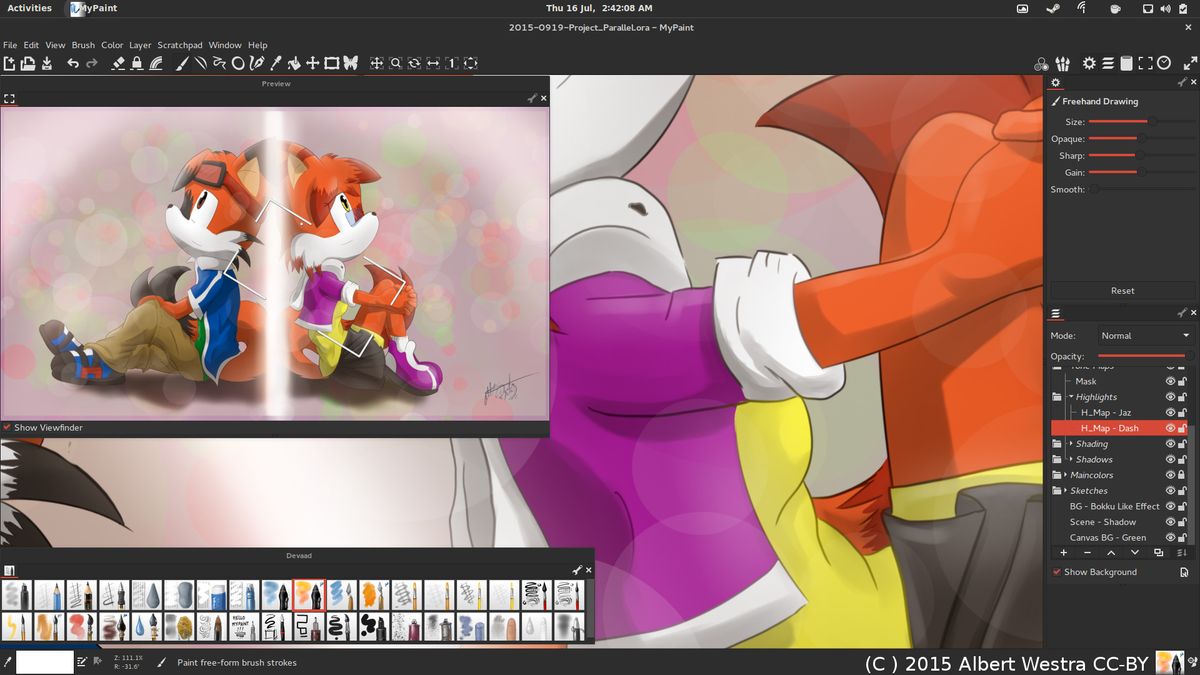 MyPaint is an excellent application for uncompromising sketches or drawings. The infinite canvas allows you to make drawings at will, without worrying about the space available in a "virtual paper". You can do a more serious job with this, but your options are limited.
Many cool features for editing and retouching. You can pretty much work entirely in full-screen thanks to amazing hotkey tools.
There are many other photo editing software available but not worth wasting time trying. We have listed the best available free photo editing software for you. You can learn any one of the software and develop some photo editing skills that will help to make money online as well. I hope you found the required information in the article.