In this article, we have short-listed the 8 best 3D modeling software for professionals and freelancers to create 3D animations, characters, and graphics for 3D projects. Each one of the 3D modeling software is unique in its own way and worthy of being on this list.
What is 3D modeling Software
A 3D Modeling Software is software that allows the users to work in 3-dimensional workspaces to create 3D characters, animations, and graphics. The 3-dimensional view and workspace help the designers to visualize and control the development of characters and animations in a 3D environment.
Important considerations while selecting 3D Modeling Software
While choosing 3d modeling software as a professional and freelancer, you should take care of two points:
1) The convenience of working on 3D projects.
2) Which 3d modeling software is used in your professional work and studio.
Often in 3D modeling, you have to work in conjunction in more than one software because there are things that can be done easily and naturally in one program, and on the other hand, it is difficult, time-consuming, and sometimes isn't possible to do it in your main 3D Modeling Software.
Best 3D Modeling Softwares
Let's explore and highlight the pros and cons of some of the best 3D modeling software available for professionals and freelancers to create 3D animations and characters.
1- Cinema4D
Cinema4D is one of the best 3D modeling software for both professionals and freelancers. Maxon Cinema 4D has been around for many years and is highly regarded in the worlds of motion graphics, renderings, and illustrations. 
It is a professional, sophisticated 3D modeling software known for its overall stability. Cinema4D enjoys a thriving community with a huge online library of tutorials and instructions.
Cinema4D parametric modeling toolbox is very good overall, and you can add even more functionality with a series of inexpensive plugins.
It also boasts volumetric styling that fits perfectly if you don't have the time or skill to create smooth, solid shapes. It is very popular among professionals, freelancers, and designers at Motion Design.
PROS:
It's easy to start using the software
Detailed and high-quality training available for users
Very extensible with plugins and add-ons
CONS:
Little Expensive
Limited features in the free version
2- MAYA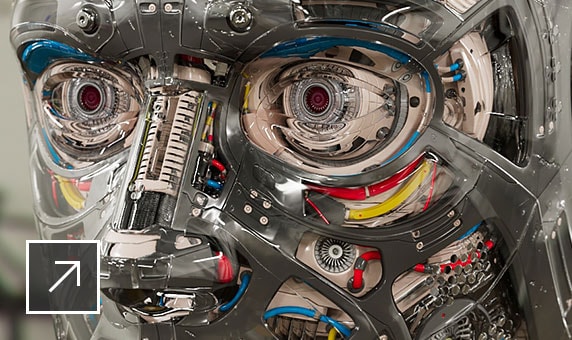 Autodesk Maya – An industrial-grade 3D modeling software with a high price point. Maya is considered as the industry standard for computer graphics and boasts an unrivaled array of tools and features.
Maya is an extremely extensible application, and its toolbox is extremely complex and takes time to learn and get used to it. Maya does a great job of 3D modeling, texturing, lighting, and rendering.
There is a chance that you will never touch some of its functions, so you need to decide really whether it is overkill for your specific needs.
This power level comes at a price too, and that is subscription plans. Maya is expensive but for those with the time, skill, and patience to master them; Maya offers some of the best 3D tools out there, and it's a good investment in 3D modeling software for professionals and freelance engineers. 
PROS:
It is incredibly powerful
The extensive set of tools
CONS:
Little expensive
It is slightly difficult to learn
3- Blender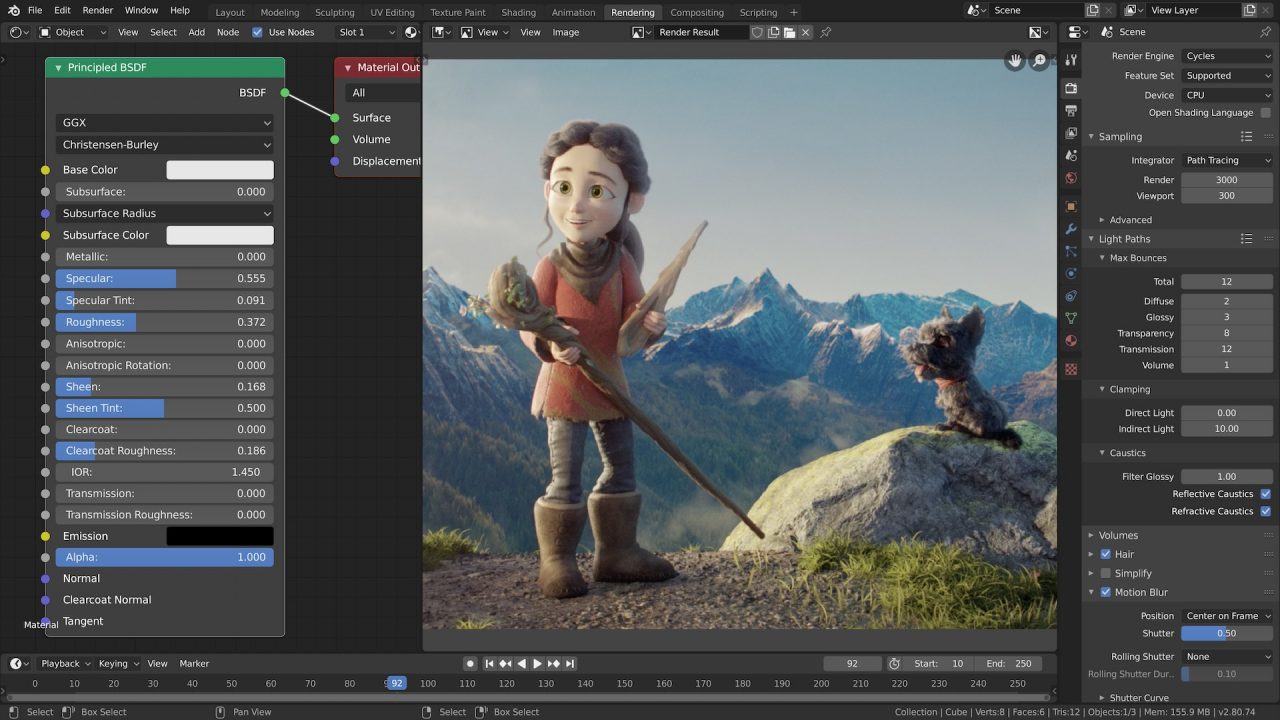 Blender is the free and best 3d modeling software available for freelancers to save the cost of purchasing the 3D modeling software. Free 3D modeling, texturing, animation, and rendering application for everyone.
This open-source software has been around for a long time, and for its further development, there is an army of artists, teachers, and enthusiasts.
Blender boasts an impressive set of 3D modeling and sculpting tools and is considered quite a viable alternative to paid 3D simulation software. Blender was known for its unconventional way of working initially, but now many of these issues have been resolved.
Blender is a great 3D modeling software as a starting point to see if 3D graphics are right for you.
PROS:
It is open-source and free
It has good 3D modeling capabilities
CONS:
Difficulty with tool settings
Not all tools are powerful
4- 3ds MAX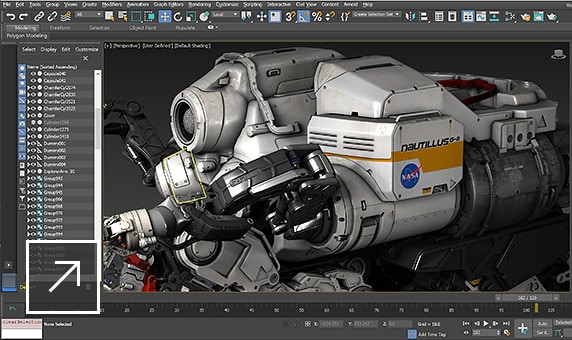 3ds MAX is an Autodesk 3D modeling and graphics program designed only for PC. It is widely used for the production of television and feature films, as well as for architectural visualization and visualization of products.
Like its sister MAYA, 3ds MAX boasts a very robust set of the best 3D modeling tools like modeling fluid, hair, fur, character outfitting, and animation. It is very popular with interior and exterior designers.
It uses both direct manipulations and procedural modeling methods. Furthermore, it has a huge library of various modifiers, which simplifies the process of modeling for beginner freelancers and intermediate 3D artists.
3ds Max offers a professional set of tools and, unsurprisingly, has a professional price tag. However, students can get the software for free, and a trial version is also available for 30 days.
PROS:
It is easier to learn than Maya
It has substantial feature set
CONS:
5- ZBrush
ZBrush is a standalone sculpting application and 3d modeling software which is best for creating organic shapes. Although in recent updates it has gradually improved its hard surface properties.
It works outside the box with a workflow and user interface that is initially very difficult to understand. So, you really need to use it every day to become a master. However, ZBrush is not only for sculpting and modeling: it can also be used for UV mapping and painting textures, allowing experienced artists to create whole figures with clothes and props ready for rendering.
ZBrush is a popular choice among artists looking to print toys and 3D printed figurines with tools specifically designed for 3D printing. Widely used in the film industry for the creation of game models and in 3D printing.
ZBrush is leading the sculpting software market.
PROS:
Incredible Sculpting Toolbox
It can easily handle a million and polygons
CONS:
It is difficult to Learn
No standard menu to achieve best results
It Requires a graphics Tablet
6- LightWave 3D
LightWave 3D was once a popular app for sci-fi TV shows, but after an unsuccessful attempt to create the modernized version of the NewTek app has stood for several years. However, recently it experienced a bit of a renaissance, and in early 2020 an updated version was launched.
Lightwave works like two applications:
Modeler for creating resources and
Layout for texturing, lighting, animation, and rendering.
Most of the basic toolbox is quite outdated (although it has added many new features over the past few years) but that doesn't stop it from being a robust digital content creation suite with many features. So ignore LightWave's reputation for being the best 3D modeling app to learn the basics.
You can try it yourself using the 30-day free trial, while students can get a copy for as little as $195.
PROS:
Works as two separate applications
CONS:
There are better alternatives
7- Modo 3D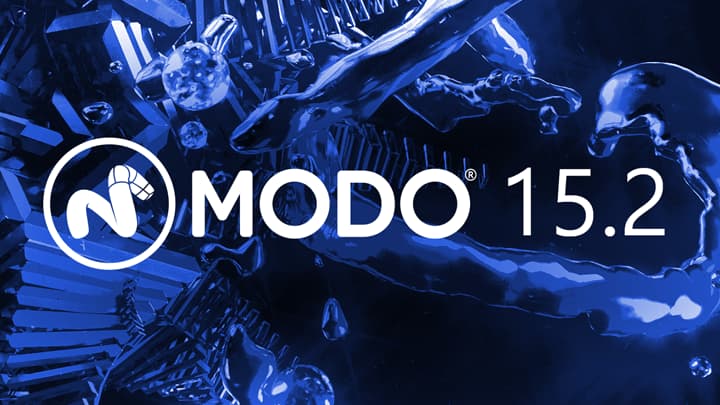 Modo 3D is a modeling, texturing, and rendering 3D modeling software. Created by the team and developers of LightWave, 3DModo has grown from a basic simulator to surface modeling into a fully-featured digital content creation application that we know today.
The tools have been well-thought-out and implemented, making it very user-friendly and when you add a really robust rendering system you easily understand why Modo became popular.
Modo, which is based on modeling, is one of the best applications for creating polygonal shapes using both straight tools and procedural methods.
Adding Best-In-Class Boolean Mesh Fusion System, just expands your modeling capabilities. Modo may lack high-end tools like dynamics and simulations that you can find in a program like Maya, but it retains positions when it comes to creating stunning illustrations while providing the same nice 3D rendering as any other package currently available.
PROS:
Excellent Modeling
Impressive Workflow
CONS:
Some tools seem to be underdeveloped
8- Houdini 3D
Houdini 3D modeling software is used in modern movies and TV VFX. Houdini's node-based procedural approach is widely used in the visual effects industry to create a variety of 3D images. It provides digital artists with an unprecedented level of power, flexibility, and control.
The workflow may not be to everyone's liking, but Houdini also has more traditional tools for direct interaction with polygons on the screen. Like Maya, this power level and a non-standard workflow can be difficult to handle.
PROS:
Leading in the industry of incredible VFX simulation
There is a free version
CONS:
Final Thoughts
It is not an easy task to create 3D characters and animations, and it requires a lot of hard work and time. It is very important to carefully select the 3D modeling software to learn and work. Above listed 3D modeling software are the best available options for professionals and freelancers.